Holy Cross College Selects Isaacson, Miller to Find President and CHRO
The Jesuit college's next president must be a visionary, strategic, and collaborative leader, says the Boston-based executive search firm. Likewise, the institution's next CHRO will be charged with delivering a strategic human capital vision that complements the school's financial and operational plans while ensuring innovation, transparency, collaboration, and accountability. Let's go inside these two critically important, top-level searches.
January 11, 2021 – The College of the Holy Cross, the Jesuit and liberal arts undergraduate institution in Worcester, MA, has retained Isaacson, Miller to lead two top-level searches: one is for a new president and the other is for a chief human resources officer (CHRO).
Vivian Brocard, president of Isaacson, Miller, is leading the president search along with partner Anita Tien and associate Jenna Sattar Kwiatek. The college seeks a visionary, strategic, and collaborative leader for the top leadership role. For an incoming steward, it is an opportunity to lead a college known for its distinctive mission, academic excellence, and commitment to justice, said the search firm.
The college seeks a visionary, inspiring, and collaborative leader to guide the institution's next period of growth and to uphold the Jesuit, Catholic, liberal arts mission of the college. The successful candidate will likely have a history of visionary, strategic, and collaborative leadership, with a record of success that inspires the Holy Cross community and resonates with the core mission of the college.
The incoming leader will have a commitment to academic excellence and the liberal arts, intellectual presence and vitality, passion for learning and scholarship, and belief in the transformative power of education. Isaacson, Miller said that candidates should also have a thorough understanding of the goals and values of Jesuit education and Catholic higher education, and appreciation for how such an education complements and intersects with professional preparation.
CHRO Search
Holy Cross is also seeking a strategic and collaborative leader for the role of CHRO. This top HR professional will be responsible for establishing and executing a strategic human capital vision that complements the financial and operational plans for the campus, while ensuring a high level of innovation, transparency, collaboration and accountability, said Isaacson, Miller. Partner Rebecca Kennedy is leading the CHRO assignment with associate Berlinda Mojica.
Related: Recruitment for Higher Education Leaders Heats Up and Shifts
The Holy Cross community is defined by "cura personalis," a Latin phrase meaning "care for the whole person." Without exception, Isaacson, Miller said that the CHRO will be expected to be a humble and engaged leader that fosters deep relationships to build understanding and respond to the ever-changing needs of the college's employees. The individual must work collaboratively across campus to integrate the office throughout all facets of the institution as a trusted resource and proactive partner on all matters related to human resources.
---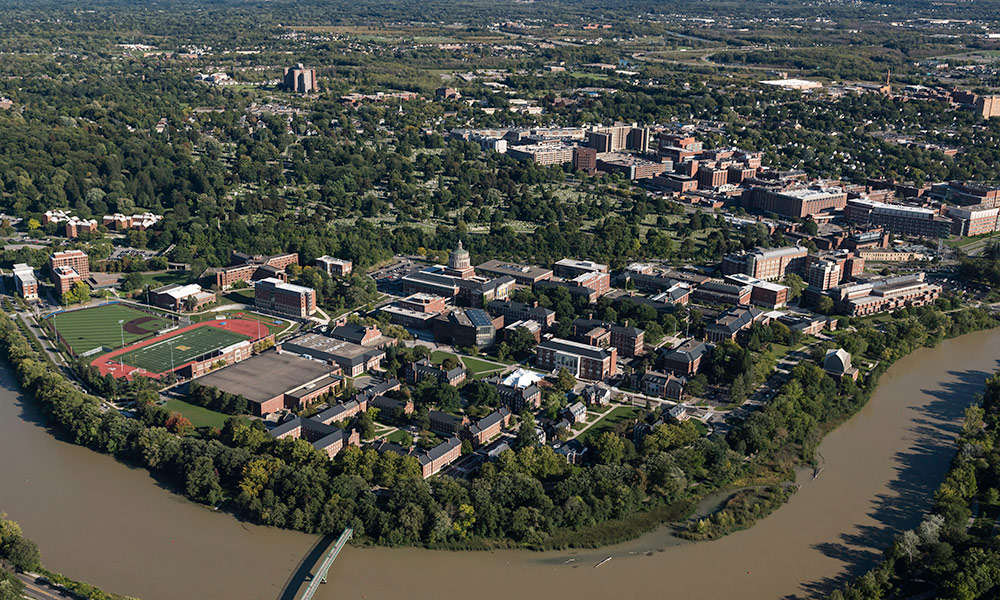 Storbeck Search/Diversified Search Group Called in by the University of Rochester to Find CHRO
Storbeck Search/Diversified Search Group was recently selected by the University of Rochester to begin a national search for the position of vice president and chief human resources officer (CHRO), the first university-wide position at this level. The search committee and recruiting firm are charged with recruiting and recommending highly qualified candidates to serve in this leadership position, and ensuring that the entirety of their work is framed with the University's fundamental values of equity and inclusion.
Reporting directly to the president, the university's CHRO will be responsible for developing a progressive, innovative, efficient, and collaborative HR organization that supports a culture of engagement by implementing programs and policies that recognize the diversity of the University community, enhance organizational effectiveness, and ensure quality recruitment retention, training, and development of employees.
---
The search firm said that the successful candidate will have a strong commitment to the mission of the college, and will bring many of the following skills and qualities:
An innovative, exciting, and forward-looking approach to human resources with a deep understanding of current trends and technology.
Proven track record of providing strategic human resources leadership in complex organizations of similar size and type, including academics.
Strong leadership skills demonstrated by the ability to influence, persuade, and inspire individuals and organizations to act based on an ambitious vision and strategic objectives and to adapt to the resultant changes.
The humility and emotional intelligence necessary to build collaborative relationships and an inherent drive to succeed in fulfilling the mission, goals, and objectives of Holy Cross without the need for individual promotion.
Sound and appropriate judgment in making decisions and recommendations; devotion to integrity, fairness, and the highest ethical standards; the ability to handle confidential matters with discretion.
Demonstrated ability to establish and maintain productive, collaborative relationships with a full range of internal and external colleagues and constituencies, including leadership, faculty, staff, students, and board members.
Holy Cross, founded in 1843, encompasses the diverse backgrounds and perspectives of 3,000 undergraduate students, over 300 full- and part-time faculty, 800 staff and nearly 40,000 alumni. Holy Cross is one of 27 Jesuit institutions of higher education in the U.S., and the only exclusively undergraduate liberal arts college. Holy Cross is one of 27 Jesuit institutions of higher education in the country, and the only exclusively undergraduate liberal arts college.
A nationally recognized search firm focused on recruiting transformational leaders for mission-driven organizations, Isaacson, Miller has conducted thousands of placements over more than three decades. More than half of the firm's work has been in academia, involving university presidents, college chancellors and deans. The firm has filled top leadership posts at Wellesley College, Washington State University, Miami University, Howard University, Bowdoin College, Dartmouth, NYU, Virginia State University, and the University of North Carolina, among others. John Isaacson, the firm's chair, founded Isaacson, Miller in 1982.
Veteran Recruiters
Ms. Brocard joined Isaacson, Miller in 2003 following nearly 20 years of executive search experience in business and technology. She joined the firm's executive committee in 2010, and in 2016, she assumed the role of president. Working closely with the chair, the executive committee and the management committee, Ms. Brocard guides firm strategy and execution and oversees firm-wide operations. Over her tenure at Isaacson, Miller, Ms. Brocard has built a highly regarded national practice focused on leadership roles in higher education, healthcare and research with particular expertise in engineering, science and technology. She has served universities, colleges, academic medical centers, research institutes, advocacy groups and related organizations, and her clients have spanned public and private institutions across the U.S.
---
Navigating the Insular World of Academic Recruiting
Passionate about higher education, recruiters for the academic sector face a range of challenges than those in other areas are unlikely to see, says Shawn M. Hartman, of Washington, D.C.-based Academic Search. Widespread input from across an institution's community, lengthier searches and state sunshine laws are just some of the issues that executive recruiters working for institutions of higher learning must deftly navigate.
---
Ms. Tien conducts searches for leadership at arts and cultural organizations, foundations and colleges and universities. Within higher education, her practice includes presidents, provosts, deans of colleges of arts and sciences, the fine and performing arts, computer and information sciences, and chief information officers.
Ms. Sattar Kwiatek joined Isaacson, Miller as an associate in 2019. Prior to joining the firm, she worked eight years in the office of residential life at Boston College.
Ms. Kennedy has more than 15 years of experience recruiting leaders in higher education and non-profit organizations. She specializes in functional leadership positions including research administration, technology transfer and commercialization, compliance, privacy, finance, and academic administration. She particularly enjoys recruiting individuals into newly created positions, such as the president and CEO of the UCLA Technology Development Corp., senior director of privacy at Stanford University and assistant vice president of Title IX compliance at Northeastern University.
Ms. Mojica joined Isaacson, Miller as an associate in 2019. While in graduate school, she served as Boston's interim director of organizing strategy for leadership for educational equity. She supported education leaders to civically engage with their local communities by helping develop their social networks and community organizing skills.
Related: Why Universities Have Stepped Up Efforts to Involve Search Firms
Contributed by Scott A. Scanlon, Editor-in-Chief; Dale M. Zupsansky, Managing Editor; and Stephen Sawicki, Managing Editor – Hunt Scanlon Media